Ontario... Different things to different people throughout this great land.
Here is the preview for all Open teams competing at CUC 2007 from the Ontario region. It features the defending national champion, a perennial top 4 finisher, three feeder teams who are top 10 in the country, and some enigma/unknown teams that are hard to review.
GOAT- Toronto
Years in Existence
: 6

Results:
2007: 22-3
2006 CUC Finish: 1st (9-0)
Top Players:
Dave Janssen, Andy Ouchterlony, John Hassell, Colin Green
Players to Watch:
Lowell Heppner, Ian Brooks
Analysis:
GOAT looks to defend their national title, knowing full well that Furious has rsvp'd their intentions to take it away.
Everyone is excited about the Furious-GOAT matchup, as well they should be. GOAT went to Flowerbowl this year and won two games against the Monkey. What does this mean? Nothing, except that we have a legitimate rivalry.
One of the things that impresses me about GOAT has been their ability to acquire new players from both Torontula and Grand Trunk. True player development is a concept lost on many an ultimate player/team.
This is a big year for GOAT.
____________________________________________________________________
Phoenix- Ottawa
Years in Existence
: 6
Past results:
2007: 13-7 - 10th at Syracuse, 16th at Boston, 2nd at No Borders
Past nationals results:
2006-4th,
2005- 3rd
2004- 3rd
Top Players:
John Haig, Mike Wronski, Paul Cobb, Luke Phelan, Ian Graham, Simon Teather
Players to Watch:
Kielan Way, Jamie Craig, Paul Sutton
Analysis:
Phoenix enters this year's nationals looking to build on a strong 2nd place finish at No Borders. After losing all but 7 players from the 2006 roster, Phoenix has reloaded with key members of last year's Firebird roster and a number of new faces who impressed at spring tryouts. Dave Brook, who had coached Firebird for the past two seasons, makes his first trip to Nationals as the head coach of Phoenix.
Phoenix stalwart John Haig and Mike Wronski return from last year's team to lead the O line. Look for Hagan Riglin, Wronski and Adam Amos-Binks to handle on O, while John Haig, Kielan Way, Jo Lestage and Derek Hodgson make up the cutters.
The loss of past Phoenix regulars has been a huge plus as a result of improved chemistry and dedication to fitness/intensity. Already, Phoenix has equaled the same results of last year, and heads into Nationals ready to roll.
This team has a lot of depth, good coaching, and they want a "place at the table".
___________________________________________________________________
Grand Trunk- Toronto
Years in Existence :
4

Results
:
2007-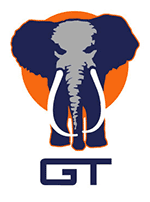 2006 CUC : 3rd CUC '06
Top Players:
Brent Jackson, Brant Carson / Steve Tam, Adrian Yearwood, Peter Jamieson
Players to Watch:
Jeremy Eckers, Warren Tang / Tim Chapman Smith, Taylor Martin.
Analysis:
Like Firebird, Grand Trunk has lost a large number of players to their parent Club. However, the Elephant has been able to procure very solid prospects from Torontula and Roy. Season long improvement saw the team finish 5th at Motown Throwdown last weekend.
One GT insider predicted that the expectations should be a place in the Quarters, and semi's if everything clicks. Those are fair expectations. It will be interesting to see if the veteran leadership can extract optimal performance under the home town pressure.
____________________________________________________________________
Firebird- Ottawa
Years in Existence:
4
Results:
2007 (8-13) TUF, Boston Invite, No Borders
2006 Nationals: 6th (4-5)
Top Players:
Kevin Korecki, Travis Webb, Erik Hunter, Brennan Lee, (I'm not naming myself)
Players to Watch:
Allen Amos Binks, Brent Gerhert, Jake Hirsch Allen
Analysis:
Firebird lost many players to Phoenix during the off-season. However, both teams are now under the same leader and working under one club system. This has lead to a better structured and more efficient club. FINALLY!
Taking on many new players with huge athletic upside, there has been a lot of ups and downs this season. However, the results have been similar to last year's team, and the expectation of a similar performance at Nationals is very possible.
It should be also noted that Firebird continue to benefit from an improved juniors program, thanks in large part to one Jesse Bolan.
____________________________________________________________________
Roy- Toronto
Years in Existence :
4
Results:

2007 : (10-10) TUF (record?), Jazz, No Borders, Motown
2006 CUC: 11th (2-6)
Top Players:
Trevor Johnston/Jeff Lynn
Players to Watch (New Prospects):
Jeff Lynn, Trevor Johnston, Mark Gravely.
Analysis:
Roy had a great first season in 2004, and then seemed to be in a progressive decline in the following seasons. In 2007, the slide in performance seems to have stopped. Featuring an amazing o-line striker (#78), Roy provided a great game for Firebird at No Borders, losing on universe point. A very athletic and spirited match, hopefully a preview for Nats.
Insiders are hopeful of a finish in the 10-15 range at Nationals. The team is building for the future, but that doesn't stop them from making life difficult for other teams.
____________________________________________________________________
Too Bad- Toronto/Various
Years in Existence
: Long before I got on the scene. (10 +)
Results:
2007: 9th at TUF, No Surf (3-4), 11th, No Borders , 14th Motown
2006 Nationals: 9th (4-4)
Top Players:

This is a Pickup team. Let's just say Harry Burkman and his dogs "drive the bus".
Players to Watch:

Alex Davis, Eric Lau
Analysis:
It's a world qualifying year, so the roster of Too Bad might be negatively affected. Harry has a large roster of players to pick up from at any given tourney, and the talent level vary considerably. Generally, the players are older, know how to implement a 5 person cup, and can jack the disc. Former Queen's standouts Alex Davis and Eric Lau bring some speed to the party.
"Who Bad? Too Bad." I'm afraid you Bad.
____________________________________________________________________
Hottenanny Pussywillows/ Seek the Righteousness- Newmarket/Aurora
Years in Existance:
1
Results:
This Year: None
2006 CUC: N/A
Top Players:
Drew Watts, Ryan Adams, Craig Harding
Players to Watch:
Drew Watts, Craig Harding, Danny Van Willigen
Analysis:
Capitalizing on the CUPA cash grab (allowing 20 Open teams), this team that is principally located in the Aurora/Newmarket region has put a team in for Nationals.
The names that were going to play for this team potentially were impressive. The team still features some of the athletically gifted players developed through the University of Western program (Harding, Watts) but is missing some of the heavy hitters (Hassell, Carnes, Brownhill, Hislop, Frey, Wotherspoon, Shore, Trainor) that lost to a GOAT heavy Torontula 12-8 at University Nats 2006.
Expected lots of running, lots of hucks, and a serious amount of bids. Ryan Adams, a veteran of college ultimate through his time at Guelph and Western, will provide some solid handling.
_____________________________________________________________________
705 Ultimate- Barrie
Results:
This Year: None
2006 CUC: N/A
Top Players:
Curtis Kile
Players to Watch:
Everyone
Analysis:
Yet another team benefiting from the expansion of open Nationals, and the number of regional bids solicited by Ontario teams from past Nationals.
Barrie Ultimate is still in its infant stages, but former Nads player Curtis Kile is calling on his North Bay ex-pats to help develop Barrie's game. If done right, teams from Barrie will benefit from this Nationals experience.
_____________________________________________________________________
NADS
Years in Existence:
Many

Team Results:
2007: 6th at No Borders
2006: Did not Play
Analysis:
One only has to go back to 2005 to see a very solid NADs team finishing top 6 at Nationals. For a small city, North Bay has developed many a strong "Frisbee Football" player. North Bay is alos home to the co-ed tourney (Northern Flights) with the best party.
No one is completely sure who will play, or if Nads will definitely show for their morning games, but you know that this team will excel at hucking. It's the other team's job to shut it down.
One of the possible players, Scott Stinson, could be the game breaker deep threat needed to ensure a quarterfinals birth. The Beast (as many know Scott) is a massive athlete who is one of the most spirited players in the men's game.