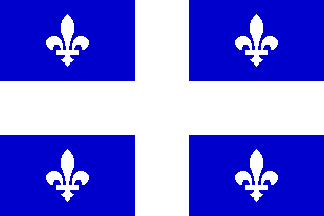 In the world of Canadian Ultimate, Quebec teams are generally comprised of players with speed, speed, and more speed. It's terribly inaccurate to generalize an entire province, but La Belle Province has a group of teams that fit the athletic reputation this year.
____________________________________________________________________
Mephisto- Montreal
Years of Existence: 12 (12 Nationals)
Past Results
2007: CUT- 7th, Boston Invitational -7th, No Borders 1st
2006 CUC: 2nd (6-2)
Top Players: Mark 'Shaggy' Zimmerl, Jean-Philippe Gérin, Eric St-Amant, Dan Fassina
Player(s) to watch: Pol Latouche
Analysis:
Directly from Dan Fassina, longtime Mephisto leader and Team Canada Masters 2004 member.
"This will be Mephisto's 12th Nationals. Our first Nationals was in Toronto in 1996 so we're coming full circle. We've made it to the quarters all twelve times, the semis seven times and to the finals twice in that stretch."
Mephisto has quietly been a top finisher at Nationals throughout the past decade. They seem to rely heavily of team speed, great chemistry and of course, a great talent base that gets the job done.
Despite losing players such as Chris Keith, Trevor Pound, and Scott Willis, the Mephisto Machine has seen no ill effects this season. Solid performances at CUT and Boston preceded a champion performance at No Borders this season.
Expect this team to be in the Quarters.
___________________________________________________________________
Les Q- Quebec City

Years in Existence: 6 +
Past Results:
2007: Boston Invite- 24th, JazzFest- 5th, No Borders- 12th
2006 CUC - 7th

Team leaders:
Jean-Philippe Champagne (Captain), Eric Dion (Offensive line), Martin Gagnon (Defensive line)
New players to watch:
David Guay, Jean-François Tremblay, Etienne Larivière, Vince Bergeron, Philippe Bélanger-Dorval
Analysis:
The Q comes this year to nationals with lots of new, young, athletic and energetic players. Q lost many offensive starters, this year tournaments result has not been as good as previous results. However, Q's late season results has once again raised expectations. This team exemplifies a fast and quick moving disc team that loves the Handler Iso.
____________________________________________________________________
Magma - Montreal
Years in Existence: 4 + Years
Past Results:
2007: TUF- 3rd, Boston- 21st, Jazz- 15th, No Borders- 5th
2006 CUC: NA
Top Players:
Jean-Levy Champagne, Daniel Champagne, Lorne Beckman
Players to Watch:
Stefan Aebi, Pierre Lavoie, Martin Cloake
Analysis:
Four years ago, Erick St Amant lead this team, and the future looked bright. Last year was a step back for Magma, but they reloaded this year. Like him or not, the addition of Lorne Beckham might have been a huge blessing for the club. A huge presence in Montreal Ultimate, Lorne capatained and guided a coed team (Camelot) to a Nationals title last year.
Looking at the results, it's been an up and down year for Magma. They can't be happy with their result at their home tourney (Jazz) but they were playing their best ultimate at No Borders, just before Nationals.
Perhaps the most difficult team to predict in the tournament. Regardless of finish, Magma is on the rise again.
____________________________________________________________________
Sherbrooke- Sherbrooke
Years of Existance- One
Past Results
2007- None
2006 CUC- Did not attend
Top Players: ?
Players to Watch: ?
Analysis:
This is yet another team that has formed for a run at Nationals, because their province secured extra bids due to 2006 CUC results, and because CUPA expanded the Open tournament by 4 teams.
The team was put together on a first come, first serve basis. They want a chance to play teams like Furious and GOAT, and they'll get a very good lesson.
Sherbrooke is known for having highly spirited teams, so make sure you have some funny cheers when facing them.
_____________________________________________________________________